The hotel is located in the heart of Icheri-Sheher – the Old City of the Azerbaijan capital.RÊVELTON Hotels & Apartments - an international network of apartments with Worlds Friendliest Service, which includes RÊVELTON SUITES, RÊVELTON STUDIOS. Our apart-hotels are located in Karlovy Vary (Czech Republic), Tallinn (Estonia), Baku (Azerbaijan).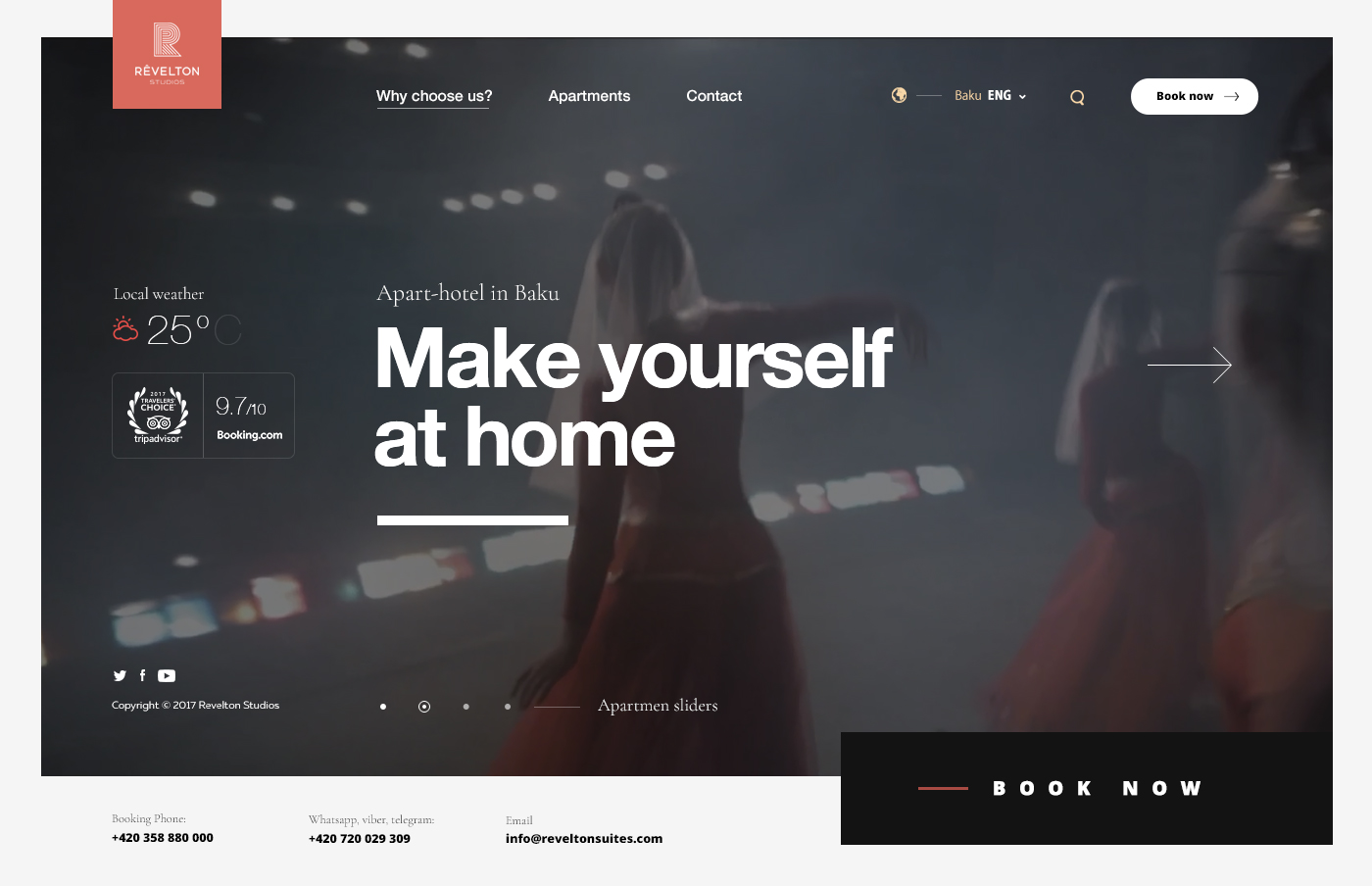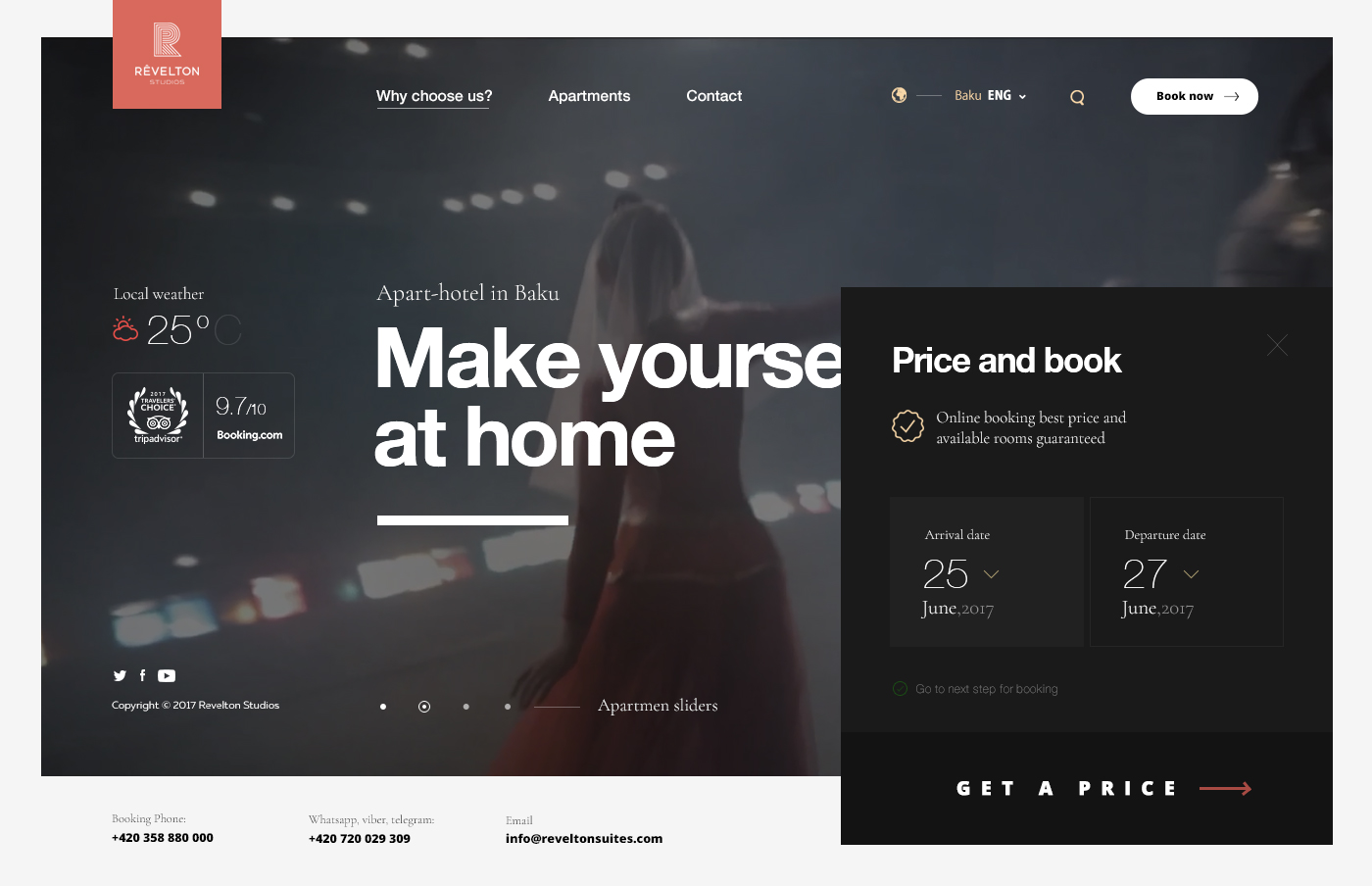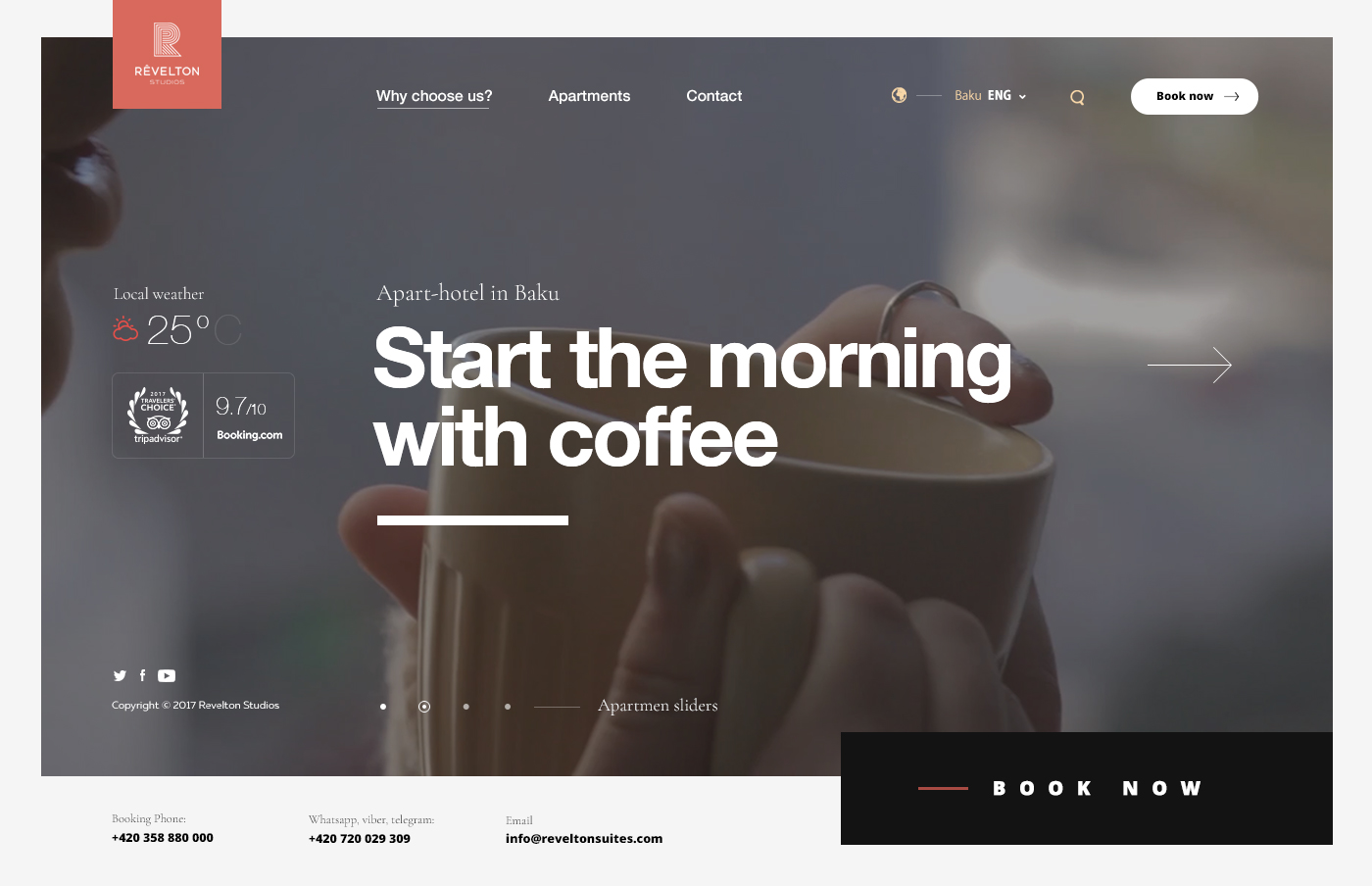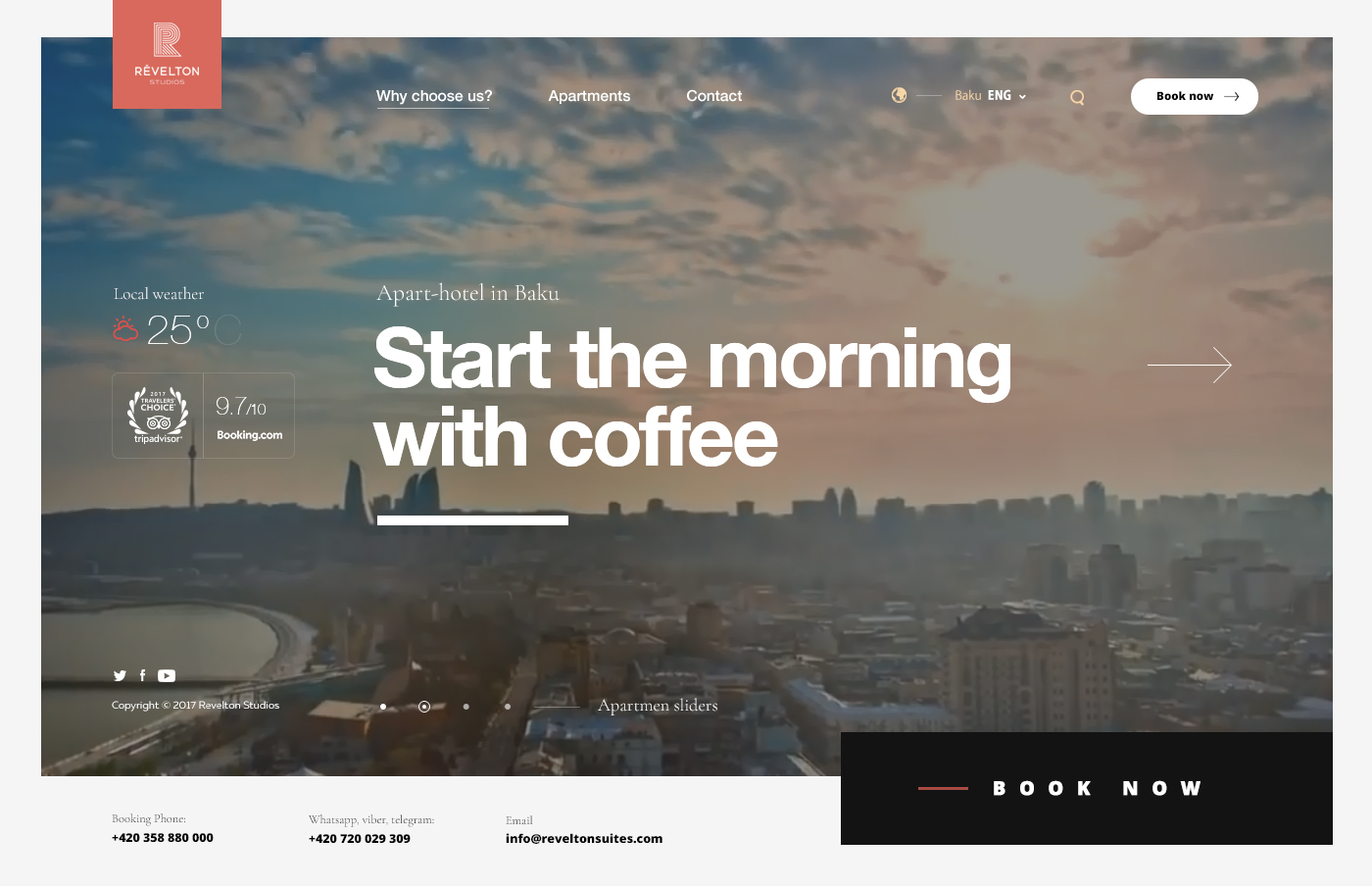 Each apart-hotel has own special design. There is access to a number by smartphone or without a card and that is possible to arrive without a person.
I have done ux/ui ,front-end and back-end work for this site and this site is fully responsive desk-top, tablet and mobile versions. The site makes adaptation for all these devices.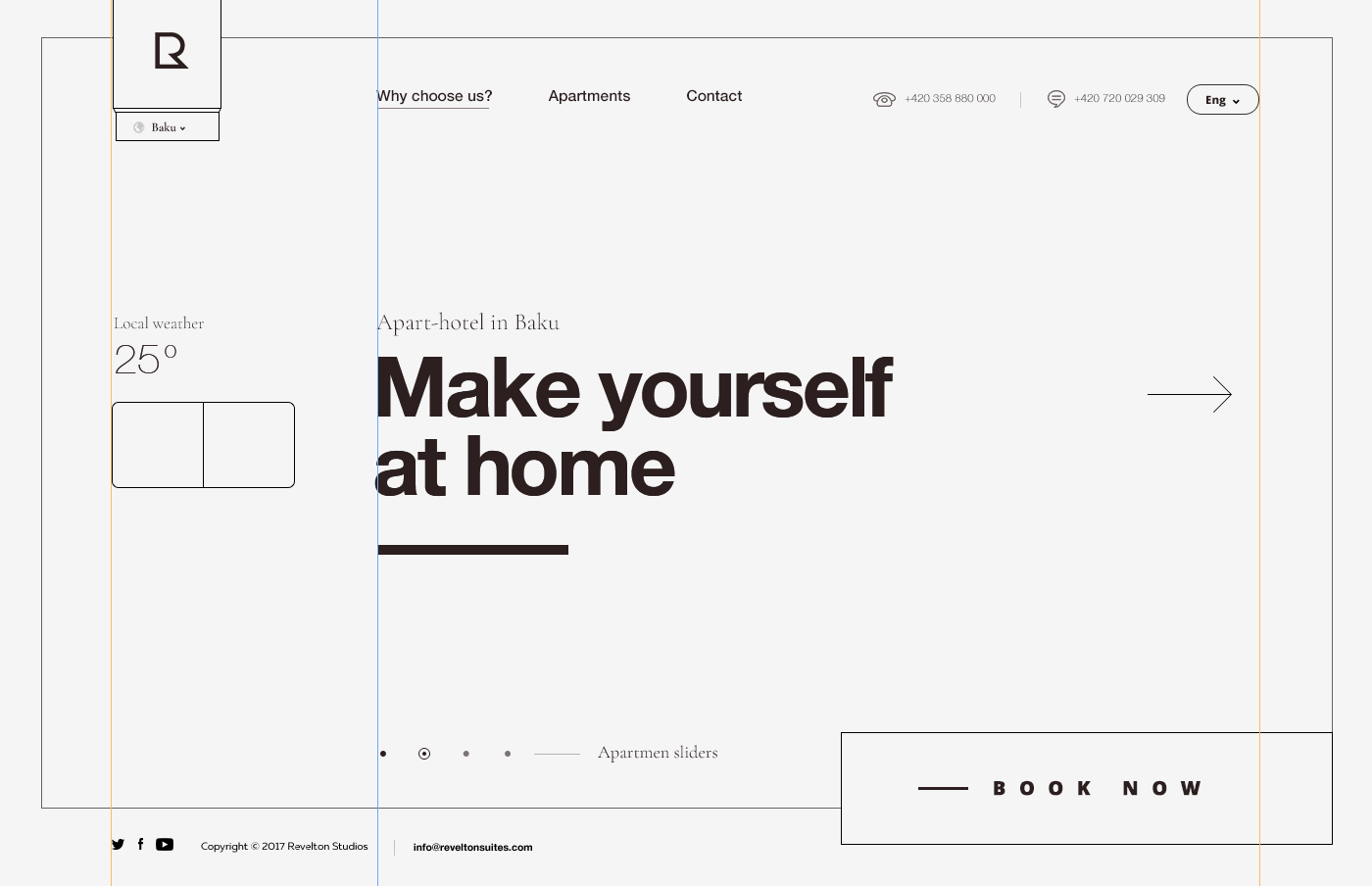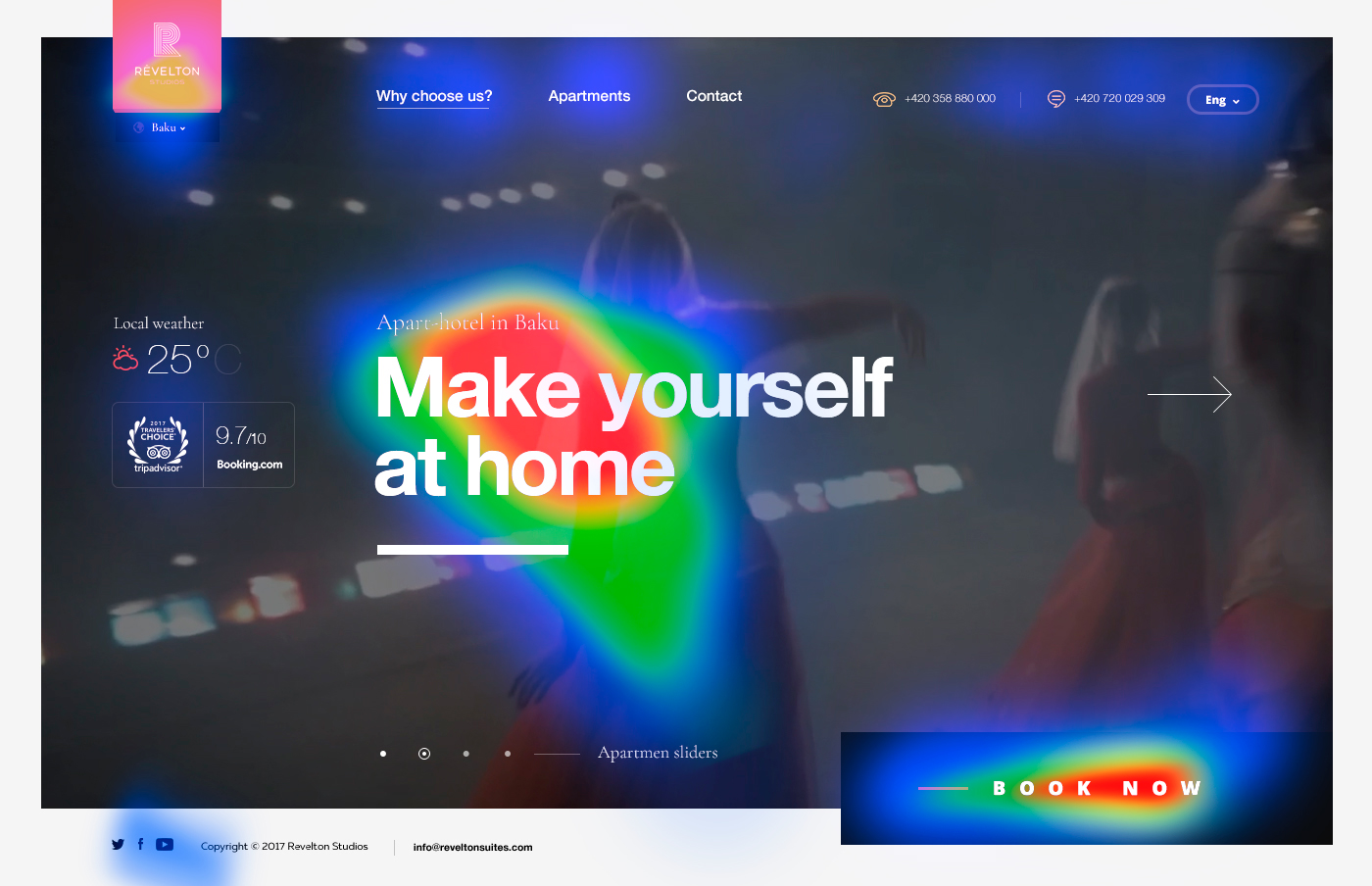 And i make eye tracking analysis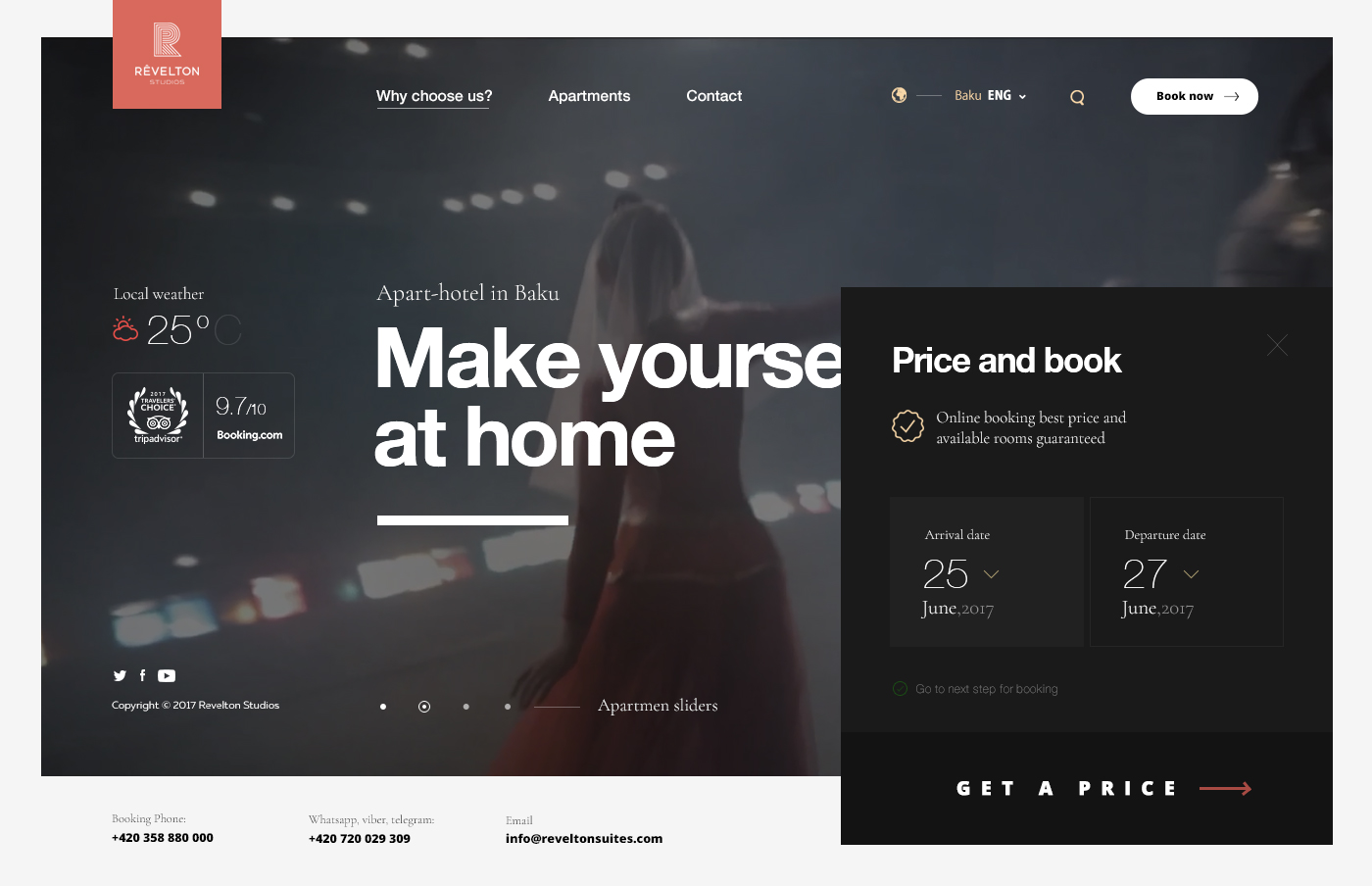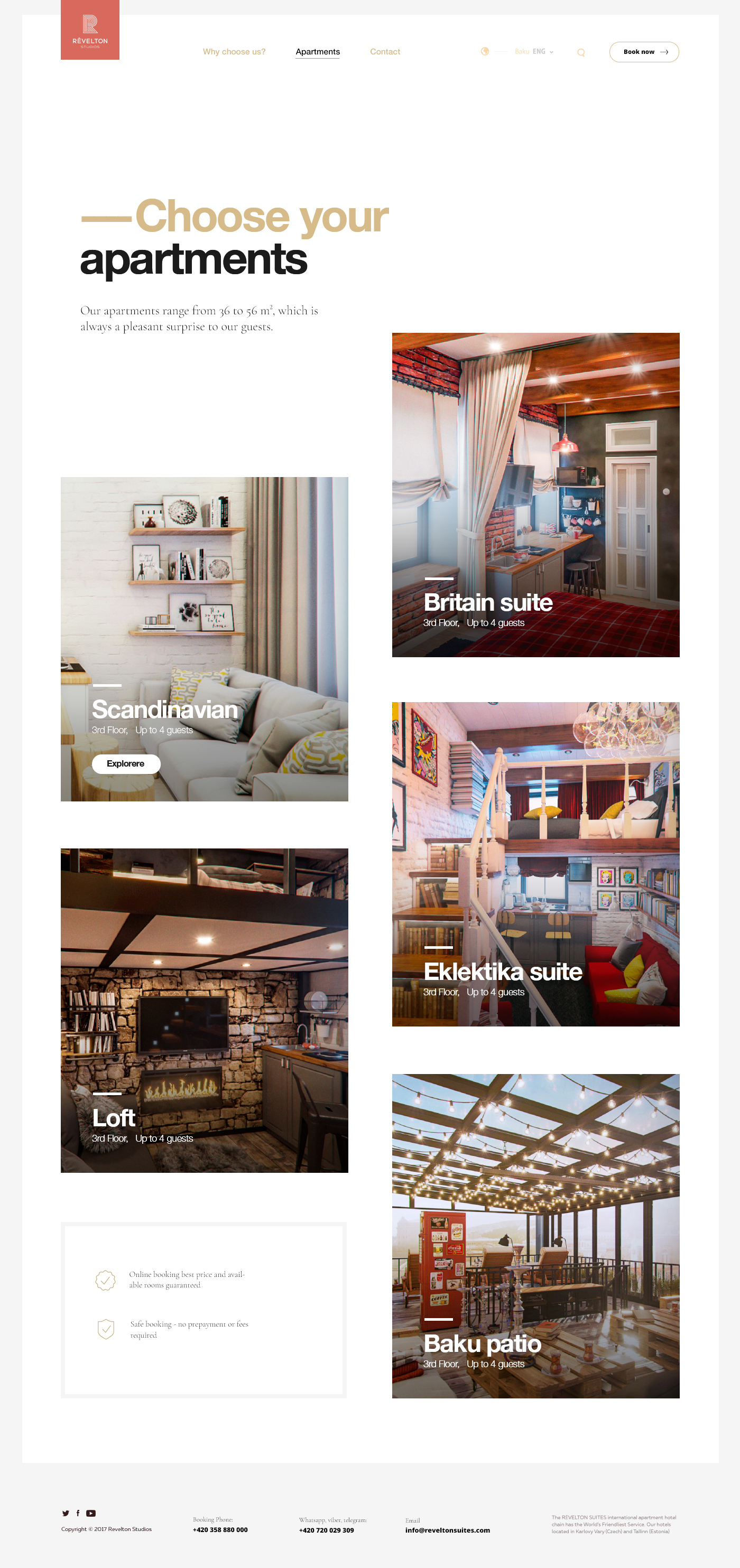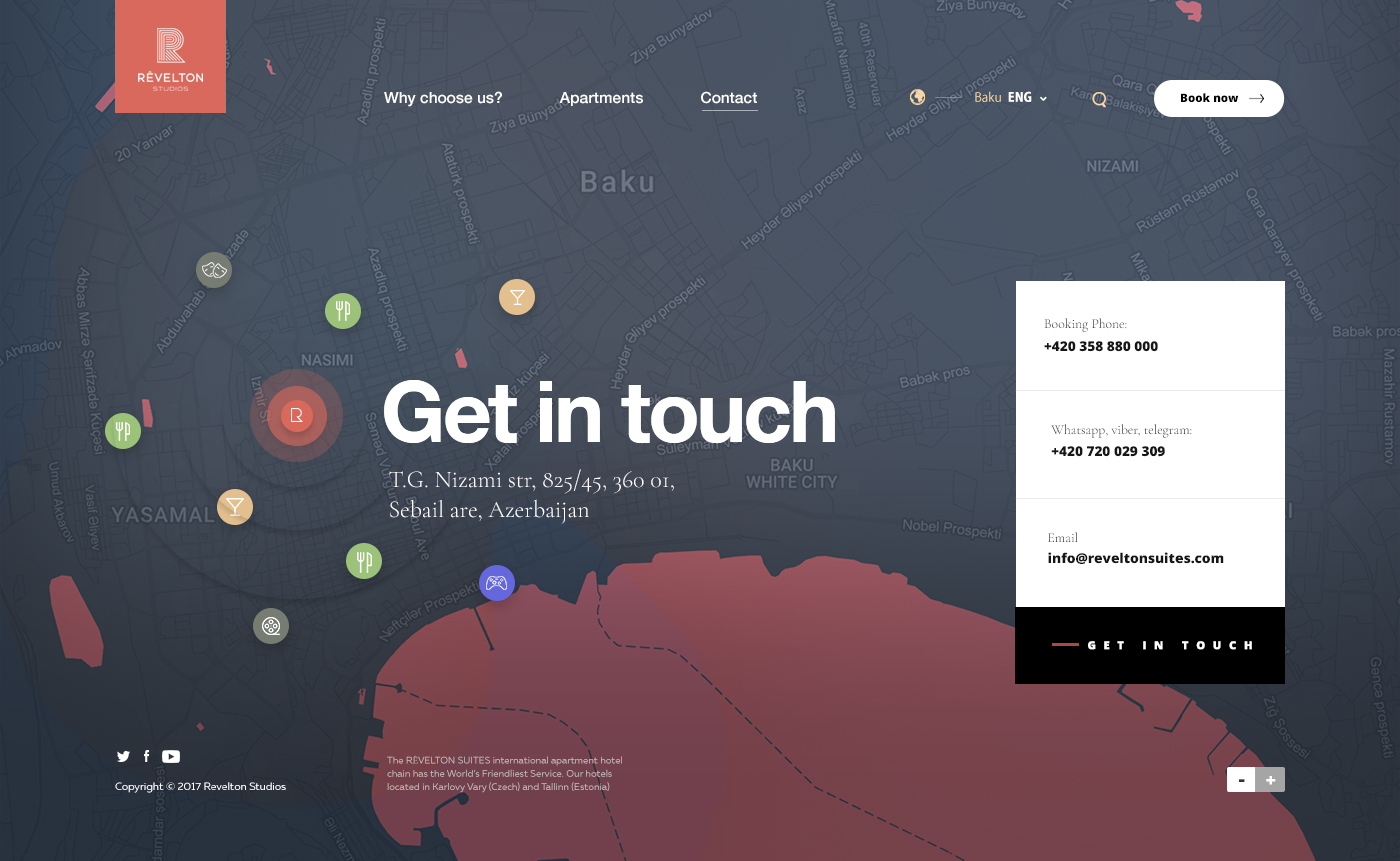 Client
Revelton Studios, Czech Republic 2017